"The FlexEnable's display shows the unique benefits that flexible technology brings to wearables"
UK-based startup company FlexEnable has unveiled its first flexible display which can be worn on your wrist. The brand's flexible 0.3mm-thick organic LCD (OLCD) display has been incorporated into a prototype smartwatch, and is being showcased at this year's MWC in Barcelona. As per the company, its display shows the unique benefits that flexible display technology brings to wearables.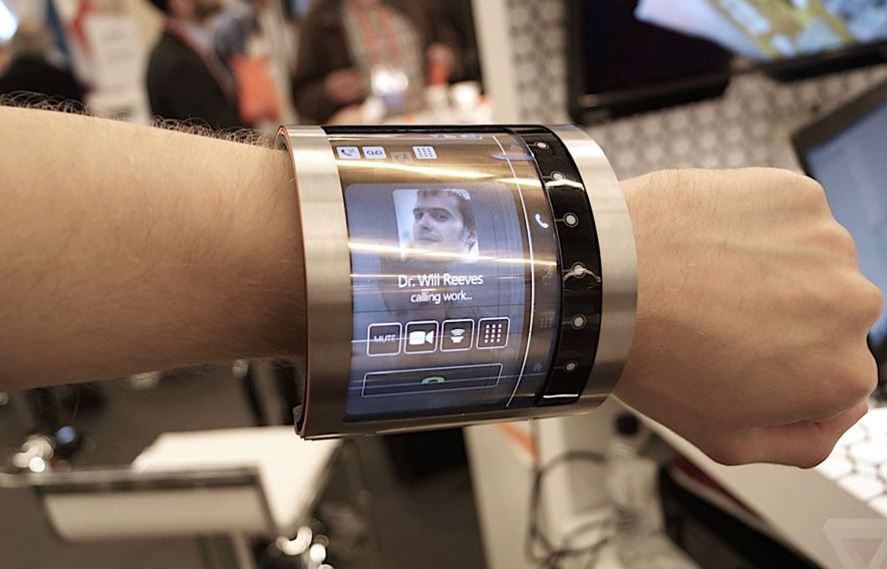 The smartwatch prototype from FlexEnable utilises plastic transistors to achieve its flexibility, creating what the brand calls OLCD (organic liquid crystal display) screens. As per the vendor, these can achieve the same resolutions as regular LCD using the same amount of power, so they are power saving display units. The transistors in these displays can be wrapped around pretty much anything. They have uses outside of the display tech as well.
In addition to the flexible screen, FlexEnable also showcased thin flexible fingerprint sensors, which could be wrapped around a door handle to add security with more convenience.
FlexEnable is in talks with unnamed hardware partners to bring the technology in consumer market. As per FlexEnable's Paul Can, we will see full-fledged wristbands with the company's flexible display tech on the market in around 18 months.
[Source:- 91mobiles]