"The S340 electric scooter offers a range of 60km in a single charge"
Bengaluru-based startup that goes by the name Ather Energy has launched what it calls India's first smart scooter. Called the Ather S340, it is the company's first product. The brand was founded in 2013 by IIT Madras alumni Tarun Mehta and Swapnil Jain and has been working on launching India's first smart electric scooter, since.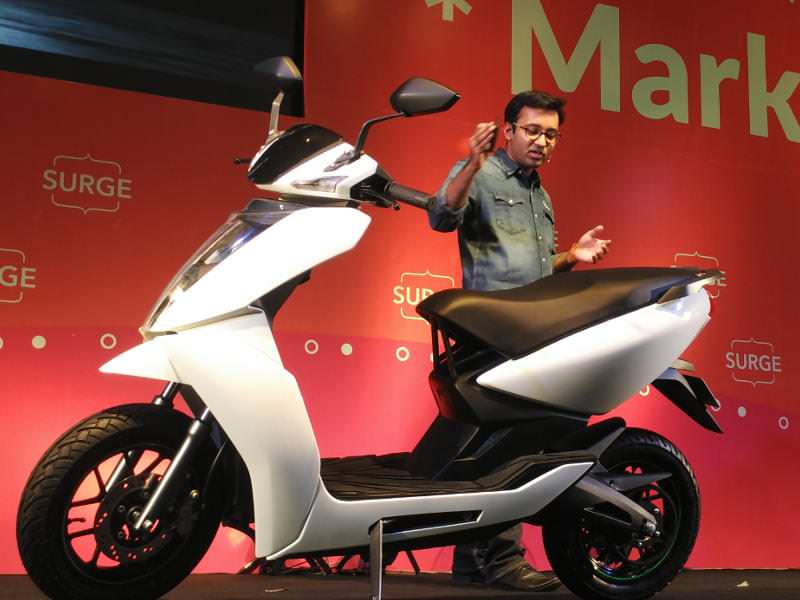 The Ather S340 is a connected vehicle powered by a lithium-ion battery pack. The vehicle comes with a digital touchscreen dashboard, a light-weight aluminium chassis, and goes up to a max speed of 72 kmph. The touchscreen dashboard on the scooter allows users to create personalised profiles, choose riding modes and set other riding preferences.
The Ather S340 electric scooter charges up to 80 percent in less than an hour. Its touchscreen dashboard offers a Vehicle Control Unit that constantly monitors behaviour of the rider, a GPS, and an indicator showing the scooter's battery status.
As per the brand, "The inbuilt navigation works very differently from the plain vanilla mapping that is available in other vehicles. The map uses data to not only predict the time taken to reach a destination but will also analyse the road conditions. They will also add data on charging points on the route and time taken to reach a destination based on driving patterns and use."
The Ather Energy S340 offers a range of 60km in a single charge. The electric scooter will be available for trials and pre-orders in next two and a half months. It will first go on sale in three cities – Bengaluru, Pune and Chennai. The brand will have service centres and experience centres operating in these cities. There's no word on its pricing at the moment.
[Source:- 91mobiles]