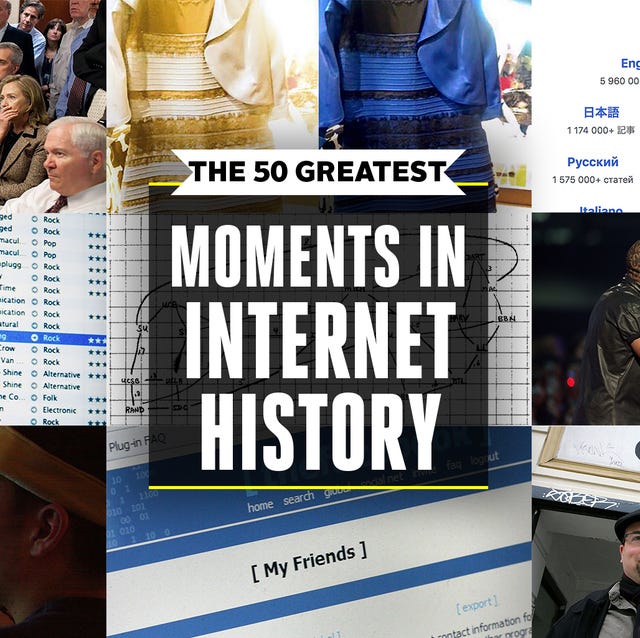 From the world's first livestream, to llamas on the loose, to the colors of a dress that nobody could agree on, here are the most memorable moments since the inception of the Internet.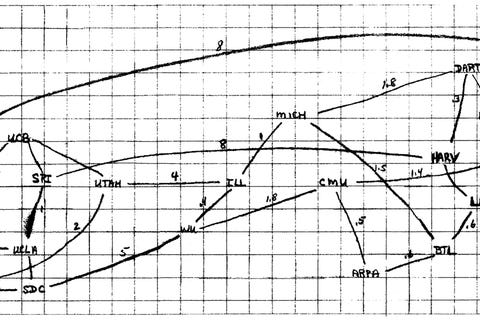 We can't talk about great moments in internet history without talking about the Advanced Research Projects Agency Network (ARPANET), which was founded in 1966.
The massive network was the result of several different networks merging into one, with the idea that critical information could be shared "in the case of a catastrophic event."
Pictured is a diagram of potential internet networks conceptualized by Larry Roberts, the self-proclaimed founder of the internet.
3
The Birth of Spam (1978)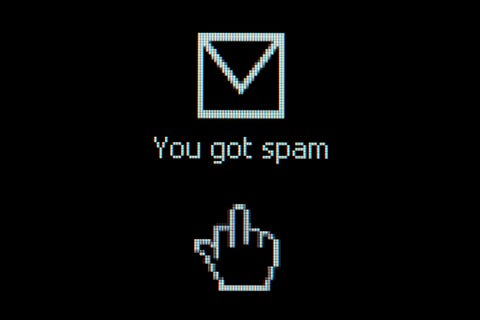 CASPAR BENSON
GETTY IMAGES
The world's first spam mail was sent in May 1978 by Gary Thuerk, who sent a message to hundreds of ARPA users. "I thought of it as e-marketing," Thuerk has said of his mass unsolicited email promoting a new product rollout.
Thuerk made his company millions with sales resulting from the spam, but also noted that "complaints started coming in almost immediately."
That hasn't really changed. People didn't like spam then and we certainly don't like it now.
4
Hello, Top Level Domains (1986)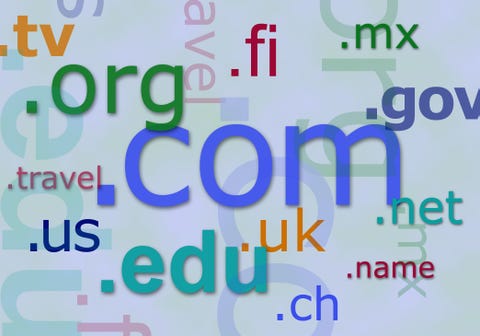 NATIONAL INSTITUTE OF STANDARDS AND TECHNOLOGY
In 1986, Jon Postel introduced top level domains (.com, .org, .gov, .edu, and .mil) to the world.
Postel was a computer scientist who led the domain name system (DNS) and was referred to as the "God of the Internet" for his immense know-how and influence. In 2012, he was posthumously inducted into the Internet Hall of Fame.
Pro tip: If you have an .edu email, you can access six months of Amazon's Prime membership for free. Adobe, Spotify, and others also offer great deals with a .edu email. Thanks, Mr. Postel.
5
Photoshop Enters the Fold (1990)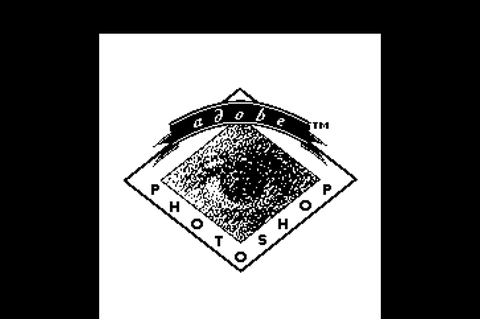 In 1990, the first commercial version of Photoshop was released by Adobe, changing the photo editing game forever. Decades later, it's still the most widely used photo editing tool.
If you Facetune your selfies, thank Photoshop for its continued influence almost 30 years later.
6
The Web Goes World Wide (1991)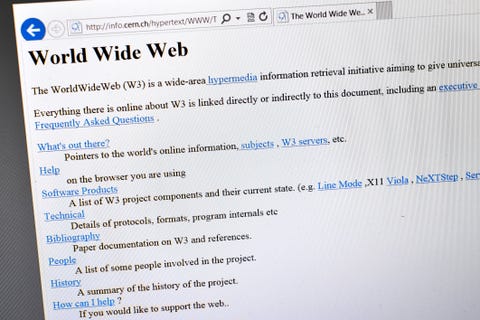 FABRICE COFFRINI
GETTY IMAGES
In 1991, Tim Berners-Lee's World Wide Web went live. The British physicist revolutionized the way the world shares and processes information. Pictured is the world's very first webpage. We've come a long way, haven't we?
7
Mosaic Changes the Game (1993)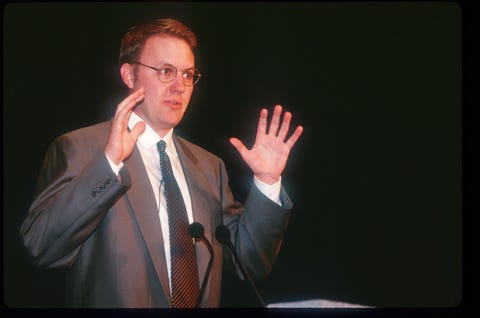 BRENT STIRTON
GETTY IMAGES
Marc Andreessen (pictured) and Eric Bina launched Mosaic, "the first popular web browser," in January 1993. Part of the reason Mosaic became instantly popular was because it was fast and allowed users to see images embedded on pages.
We're used to having images, videos, gifs, and other media built into webpages, but it wasn't always like that. The ability to include media on the web is what spawned the creation of memes. Imagine a world without them.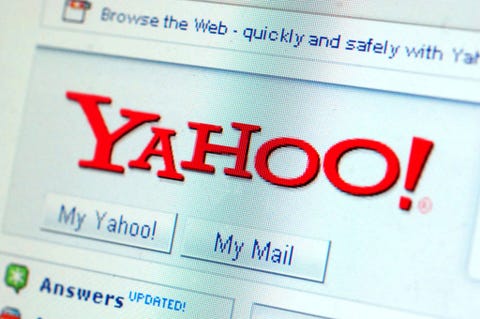 In February 1994, Yahoo was born. The site, created by David Filo and Jerry Yang, was originally called "Jerry and David's Guide to the World Wide Web." Good thing they changed it, because it would take more time to type that into a search bar than "Yahoo."
11
The World Gets a Popular Navigator (1994)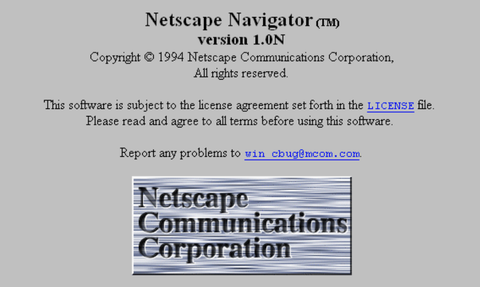 Netscape was released on April 4, 1994—another brainchild of Marc Andreessen. Some cite Netscape for kicking off the dot com boom, while others were happy to have an internet navigator that was easy to use and maneuver.
Before Netscape, the internet was still a rather abstract notion to a lot of people who hadn't logged on.
12
Amazon Meets the World (1995)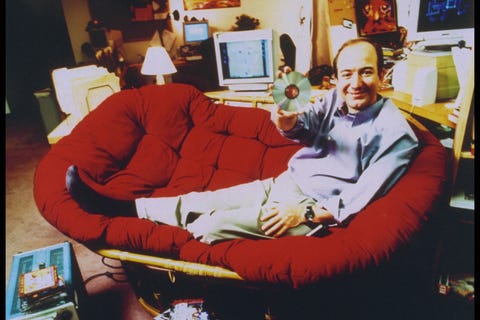 DAVID ROBBINS
GETTY IMAGES
Jeff Bezos launched the online retail behemoth Amazon in July 1995. It's hard to believe the massive marketplace started merely as an online book store.
It's reported that Bezos eventually wanted to sell "everything," but decided that books were a good starting point. Mission accomplished, a billion times over.
13
Transactions Change with AuctionWeb (1995)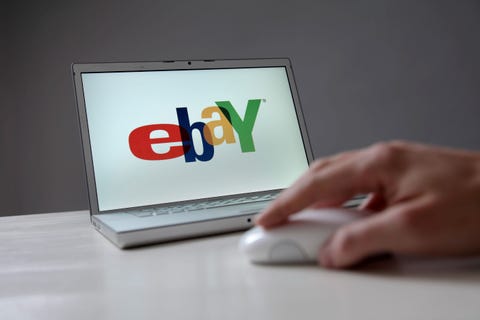 ULLSTEIN BILD
GETTY IMAGES
Just two months after Amazon went live, AuctionWeb, which would eventually become eBay, joined the internet as an online auction market. The first thing ever sold on the site was a broken laser pointer.
14
The Internet Finds Love (1995)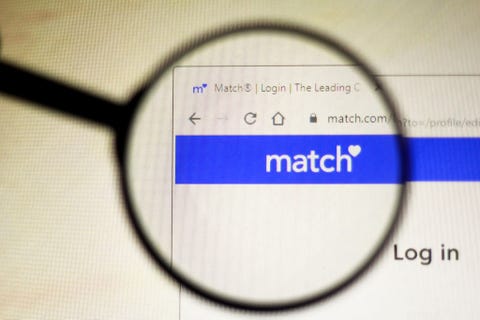 Match.com went live on the internet in 1995, making it the world's first dating site. Tinder, Bumble, Grindr and so many other dating apps can thank Match for its pioneering efforts back in the mid '90s.
15
Craig Makes His List (1995)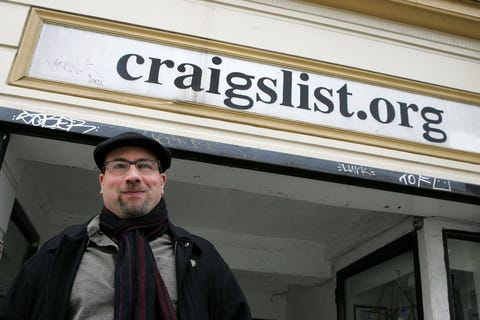 JUSTIN SULLIVAN
GETTY IMAGES
Craigslist was introduced to the world in 1995 and immediately began shaping the way people used the internet to search for lodging, goods, and services (both legal and illegal).
16
You've Got HotMail (1996)
In July 1996, Hotmail became available to the public as the "world's first free web-based email provider." Hotmail burned bright before fizzling out, but its spirit is alive in Microsoft Outlook.
17
The World Becomes Wireless (1997)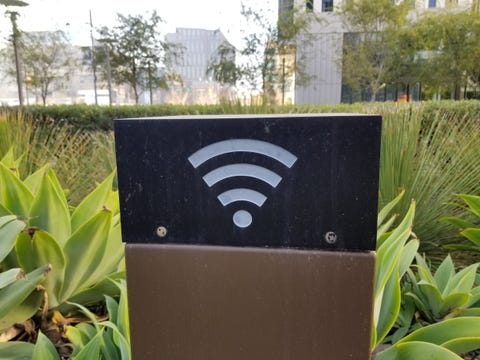 SMITH COLLECTION/GADO
GETTY IMAGES
WiFi was first released to the public in 1997 and led to the development of the 802.11 committee, which evolved into IEEE802.11, referring to "a set of standards that define communication for wireless local area networks (WLANs)."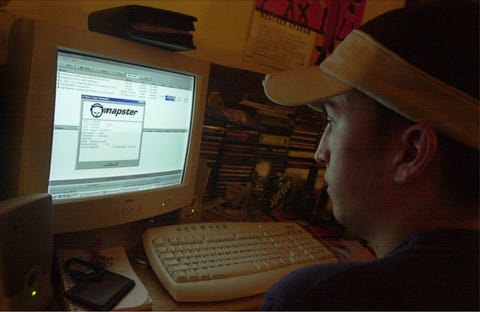 SPENCER PLATT
GETTY IMAGES
Napster was a game changer when it hit the scene in 1999. It allowed people to access and share files—mostly music—without restriction. Napster grew at a rapid pack, peaked somewhere around 80 million users, and eventually gave way to Spotify and the sort … but not before pissing off a whole bunch of rockstars and changing the music industry as we know it.
19
Online Shopping Is Made Easier (1997)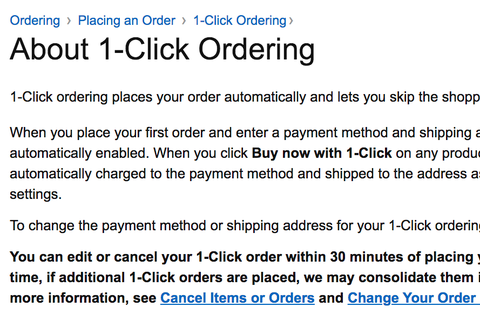 And more dangerous for your wallet, with the launch of Amazon's "one-click" option.
20
The Advent of Ad Blocking (1999)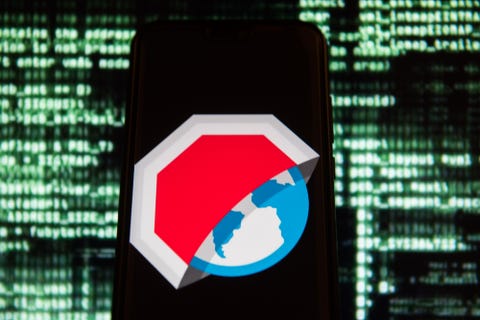 Ad Muncher was early ad-blocking software that's still available for download today. According to Hackernoon, "the program wasn't effective at blocking ads for websites running in HTTPS," although it did rise in popularity thanks to its ease of use.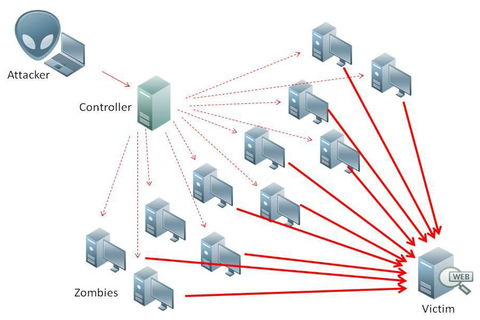 In February 2000, a high school student and hacker named Mike "MafiaBoy" Calce launched a DDoS (distributed denial of service) attack that crippled a host of sites including CNN, Dell, eBay, Amazon, Yahoo. The purpose? "To intimidate other hacker groups," says Calce.
22
Wikipedia Gives Us the Power (2001)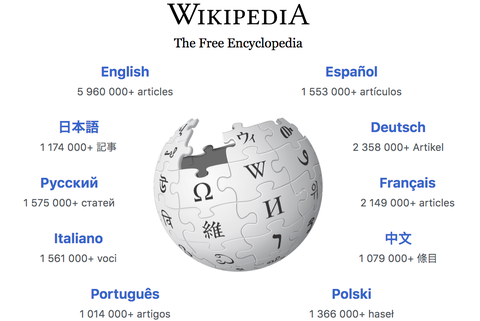 Wikipedia went live with its first edit on January 15, 2001, and has become one of the first places people check for various kinds of information. Actually, all the information.
23
The Record Store Dies a Slow Death (2003)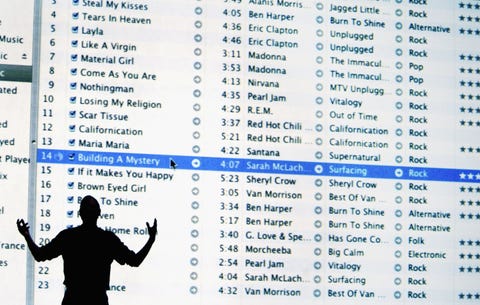 On April 28, 2003, Apple launched iTunes with 200,000 songs in its catalog. Today, iTunes holds more than 26 million songs for users to purchase and download. And your probably haven't bought a physical album in five years.
24
Facebook Shows Its Face (2004)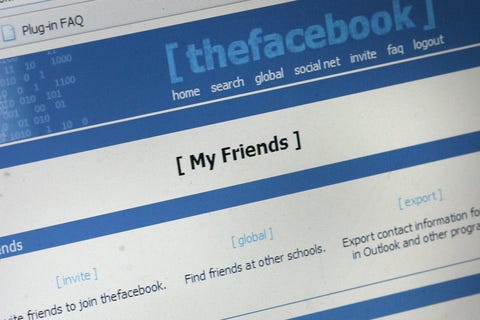 THE WASHINGTON POST
GETTY IMAGES
Before it became a platform for your family to voice their political opinions, The Facebook—that's not a typo, it was indeed called The Facebook—was a directory for college students aimed at helping people at the same school connect with each other. The site was launched on February 4, 2004 and gained 1,000 registered users in its first night.
25
The Rise of Gmail (2004)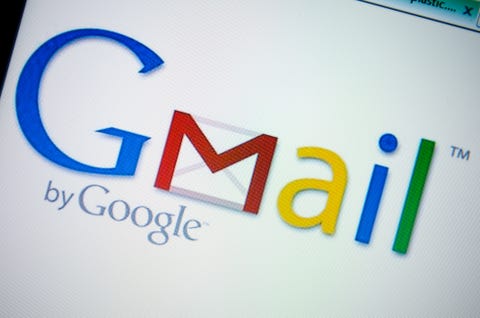 FRANCKREPORTER
GETTY IMAGES
In 2004, Google announced it would allow users to create an email account for free with 1 whole GB of storage, something that was unheard of at the time, since many people were paying for email service and only getting between 2 to 4 megabytes of storage.
Don't blame folks for being skeptical at first; Google made its Gmail announcement on April Fools Day.
26
A New Way to Video (2005)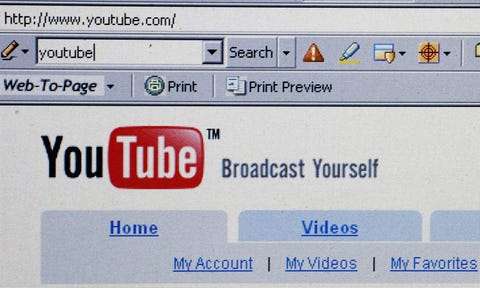 JEFF J MITCHELL
GETTY IMAGES
In February of 2005, ex-PayPal employees created a little website called YouTube. The first video uploaded to the site was an 18 second clip of one of the founders, Jawed Karim, at the San Diego Zoo.
28
Netflix Begins Streaming (2007)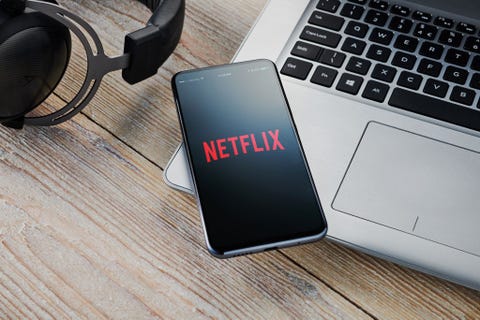 FUTURE PUBLISHING
GETTY IMAGES
Although Netflix came alive in 1997 as a movie rental service, it grew to become the foremost video streaming service of all time. In 2007, a decade after its birth, Netflix began allowing "members to instantly watch television shows and movies on their personal computers." Today, we can't a conversation without asking, "So what are you bingeing?"
31
Apple Introduces the iPhone (2007)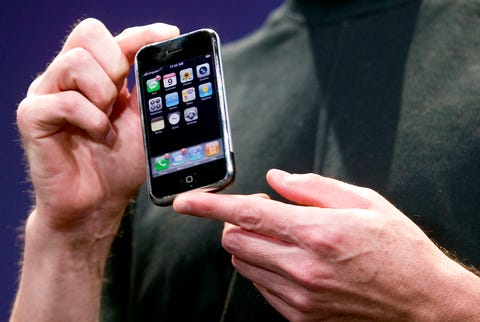 On June 29, 2007, Apple released the very first iPhone, revolutionizing mobile internet usage forever.
32
Kanye vs. Taylor (2009)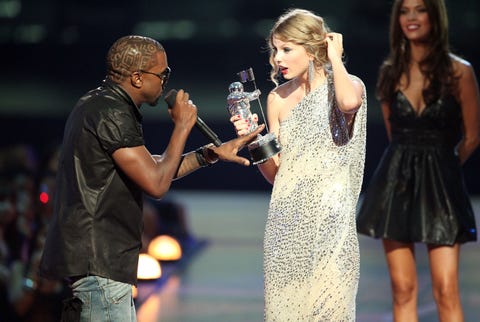 CHRISTOPHER POLK
GETTY IMAGES
"Yo Taylor, I'm really happy for you, and Imma let you finish, but Beyoncé had one of the best videos of all time … one of the best videos of all time!"
That's what Kanye West said to Taylor Swift when he stormed the stage during her acceptance for Best Video by a Female Artist at the 2009 VMAs. It was the start of the Kanye vs. Taylor feud, sure, but also one of the first moments we all collectively watched (in horror) on Twitter together. Live-tweeting events would never be the same.
33
We Meet Some Humans from New York (2010)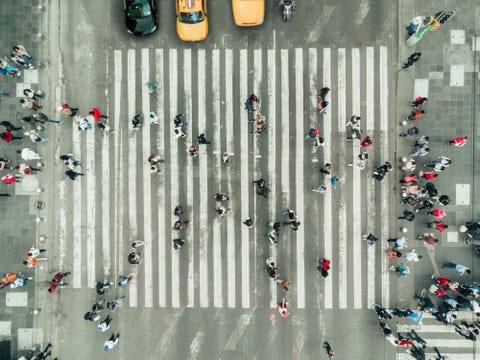 In September 2010, Brandon Stanton launched Humans of New York (HoNY), a photoblog chronicling the lives of New Yorkers. Stanton's blog quickly amassed a huge following and continues to be a hit today.
The only difference is instead of New York, Stanton has taken to several countries all over the world to meet and interview people about their everyday lives.
34
Instagram Is Born (2010)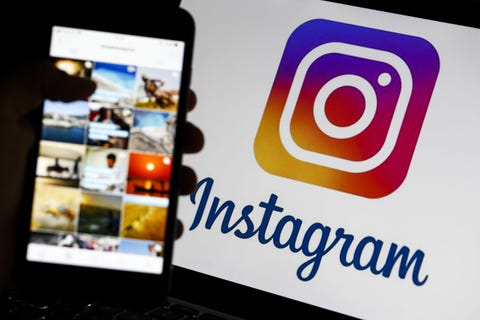 ANADOLU AGENCY
GETTY IMAGES
In October 2010, Instagram launched and quickly became one of the most prolific social media platforms in existence.
35
The First Royal Wedding (2011)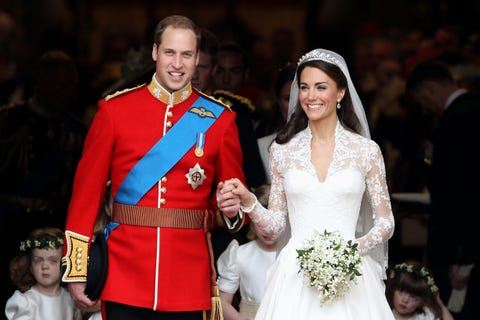 CHRIS JACKSON
GETTY IMAGES
On April 29, 2011, Catherine Middleton married Prince William in a widely publicized wedding that enraptured the masses. Every major news outlet covered the event (and the days leading up to it), which took place at Westminster Abbey in London. The world arguably hasn't cared about anything with quite the same fervor since.
36
Osama bin Laden's Assassination (2011)
THE WHITE HOUSE
GETTY IMAGES
On May 2, 2011, President Barack Obama announced to the world that Osama bin Laden had been assassinated by U.S. SEAL Team Six during a raid that was completed in about 40 minutes. You'd have been hard pressed to find anyone talk smack on Twitter—perhaps the last time that happened.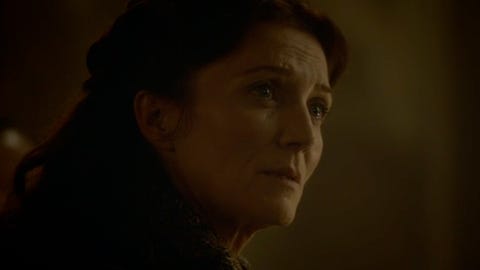 Forget Kate and Will—this was the wedding that shocked the world. As Game of Thrones aired the ninth episode of its third season, the internet reacted and mourned as a whole.
41
We Rate Dogs Joins Twitter (2015)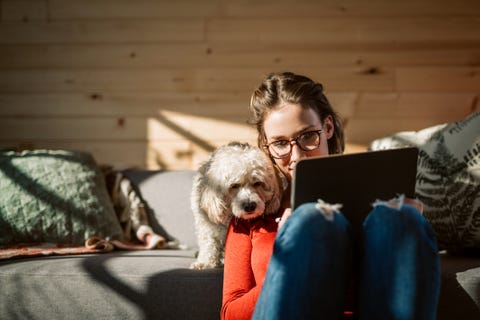 In November 2015, We Rate Dogs officially joined Twitter. The premise is simple: It rates photos of dogs, on a scale of 10 to 14 out of 10. It's the last, and perhaps only, good Twitter account.
42
Beyoncé Releases Lemonade (2016)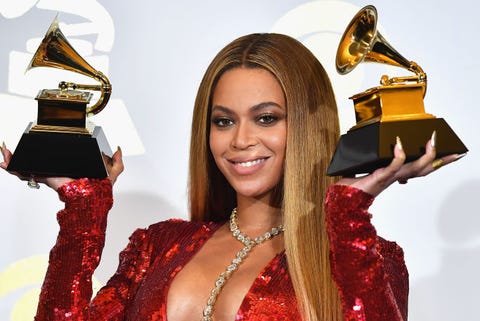 STEVE GRANITZ
GETTY IMAGES
In 2016, Beyoncé surprise released her sixth solo album, Lemonade, with an accompanying quasi-film. The Internet had thoughts. They were mostly rapturous.
43
The Launch of Pokémon Go (2016)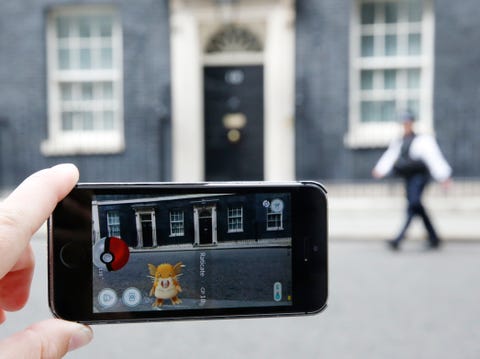 OLIVIA HARRIS
GETTY IMAGES
On July 6, 2016, every Pokémon fanatic was treated to a childhood dream come true: the ability to actually go out and catch 'em all. Using augmented reality, people could download the Pokémon Go app and run around trying to catch as many monsters as possible. And for about two weeks that summer, that's all they did.
45
The Second Royal Wedding (2018)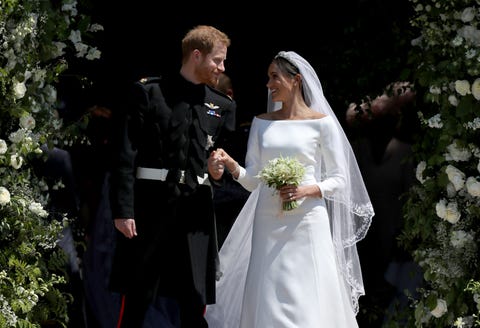 JANE BARLOW – PA IMAGES
GETTY IMAGES
This time, Prince Harry married actress Meghan Markle on May 19, 2018. Like his brother, Harry married a non-royal, and an American, to boot. We'll never get up that early on a Saturday morning again.
47
The Internet and Marvel Step Up (2019)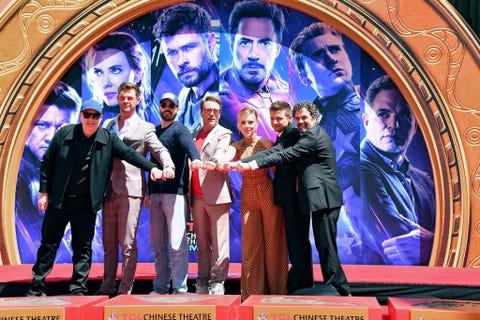 STEVE GRANITZ
GETTY IMAGES
When a terminally ill man known only as Alexander asked the internet to help him catch an early screening of Marvel's Avengers: Endgame, the internet delivered.
Alexander suffered from Fanconi Anemia, and his dying wish was to see the upcoming installment of the hit franchise. It began with a Reddit thread that blossomed into Disney contacting Alexander to "discuss options."
"I cried when I read their email. It's everything I hoped for and I owe it to all of you," Alexander wrote.
Proof that sometimes, the Internet can be awesome.
49
The Internet Rallies for Spicy Nuggets (2019)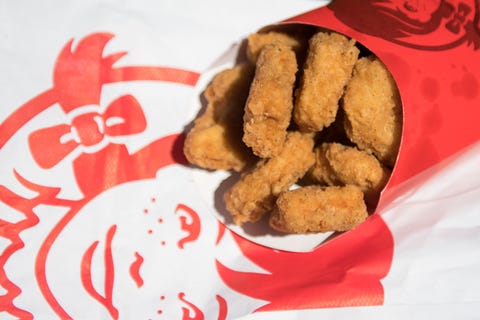 You can thank Chance the Rapper and 2.2 million people on Twitter for their efforts in getting Wendy's to bring back their spicy chicken nuggets.
It all started when the rapper tweeted about the nuggets and Wendy's replied by throwing down the gauntlet to all of Twitter: 2 million likes in exchange for the spicy nuggets.
It worked.
50
Twitter Ends Political Advertising (2019)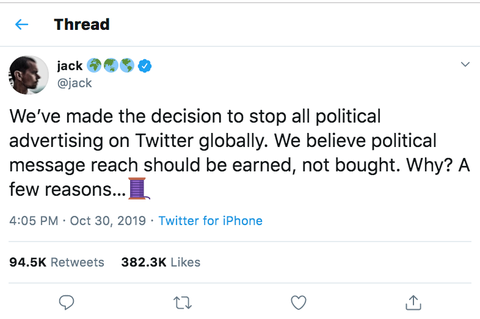 In a bold move, the popular social media platform decided to "stop all political advertising on Twitter globally." On October 30, 2019, Twitter cofounder and CEO Jack Dorsey made the stunning, potentially game-changing announcement.
["source=popularmechanics"]