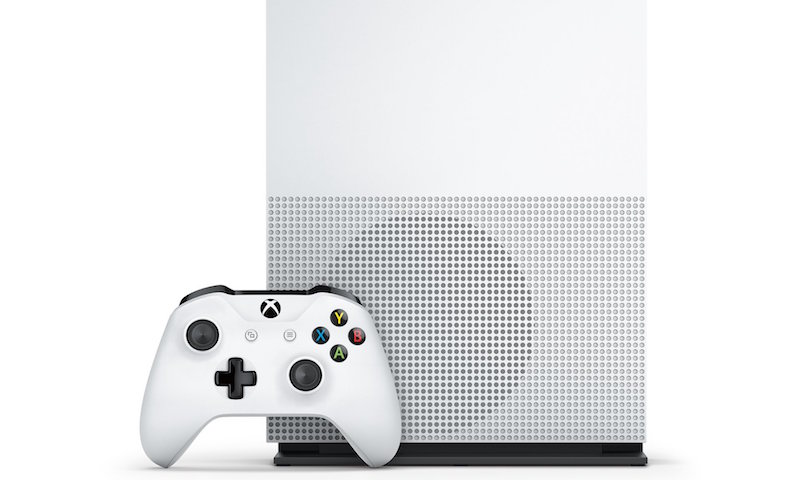 The Xbox One is barely two and a half years old and it's already being outclassed by its slimmer variant, the Xbox One S. No, we're not referring to looks or storage capacity but raw performance. Microsoft might want you to check out its next souped Xbox – Project Scorpio when it hits around Christmas next year, but it appears there are tangible benefits to upgrading to the Xbox One S.
According to a Polygon interview with Gears of War 4 studio head Rod Fergusson, you can expect improved visuals and a more consistent frame rate on the Xbox One S over the Xbox One.
These include improved surface detail on elements like metal and armour as well as more consistent technical performance for a smoother experience.
"Gears of War 4 employs a dynamic resolution system that tweaks the game's rendering resolution in both single-player and multiplayer to maintain its target frame rate in each mode (30 frames per second and 60 fps, respectively)," Polygon's post reads. "According to Fergusson, the Xbox One S has additional raw GPU and CPU power compared to the Xbox One, and The Coalition's engineers have been able to take advantage of that to reduce the frequency of frame rate or resolution penalties in more demanding sections of the game."
Don't expect Gears of War 4 to be in native 4K for Project Scorpio though.
"We have to look at what the engine can do with the power that Scorpio has," said Fergusson to Polygon. "Because we're mastering at 4K, it's not about assets or art. It's about getting the milliseconds down in terms of getting the game to 4K at 60 or 30 [fps] depending on single-player or multiplayer."